Custom Flat Polyester Fiber Acoustic Panel & PET 3D Wall Boards
Polyester fiber acoustic panel is made of 100% polyester fiber and is bonded by heat rather than chemical adhesives. Acoustic polyester fiber panel is widely used in airports, restaurants, gymnasiums, corridors, apartment, conference centres, industrial and manufacturing facilities, radio rooms, stadium, etc.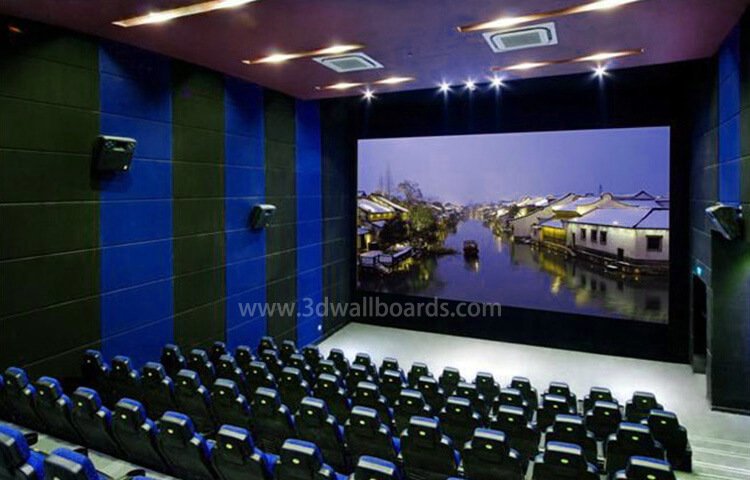 As a one of the leading manufacturers of polyester 3D wall boards, our factory can customize polyester fiber acoustic panel and 3D wall boards. For flat panels, custom options includes sizes, thickness, densities, fire rating, etc. Since we offer OEM/ODM service, you can also be a local polyester fiber acoustic board supplier.
Polyester Acoustic Panel Specifications
Sizes: 2420x1220mm
Thickness: 9, 12, 24mm
Density: 1.3kg/m2, 1.1kg/m2, 1.7 kg/m2, 3.4kg/m2 etc
Top 5 Reasons to Use Polyester Fiber Acoustic Board.
1. The polyester fiber acoustic panels are environmentally friendly.
These polyester sheets are made of 100% polyester and are 100% recyclable. There are many environmental advantages over traditional sound-absorbing panels such as:
Formaldehyde free
No adhesive
100% recyclable
2. The polyester fiber acoustic panels can be exposed and installed as they are.
The polyester fiber acoustic panel can be covered without any fabric inside because:
No smell
Clean and dust free
No risk of skin irritation
No risk of respiratory problems
3. The polyester fiber panels are affordable.
Polyester fiber panel is usually not expensive. We have some standard patterns which are surely affordable. Customized patterns are available with a minimum order quantity and higher price.
4. The polyester fiber boards are made in China.
The quality of products made in China has been improving very fast. Even Iphones are all made in China. Our polyester fiber board is of high quality and has been exported to many countries.
5. It's polyester fiber wall panel without fiberglass.
Fabric wrapped fiberglass is popular but they are expensive and not so ecofriendly as it's fiberglass. This is not to say that fiberglass noise panels do not look good or perform well – after all, they are industry standards. But historically, if architects or designers want an acoustic panel that is not made of fiberglass for any reason, they must compromise one of the following: acoustic performance, appearance, cost, or durability.
Our polyester fiber acoustic panels are made of polyester which is an acoustic absorption material with an NRC rating that is almost the same as fiberglass acoustic sheet and looks better, cost less and as durable if not more so.