About Us – 3 Dimensional Wall Art
We are a company specializes in the research and development, production and sales of polyester fiber 3 dimensional wall art panel and polyester acoustic panels, providing customers with professional acoustical solutions. Our office is located in Guangzhou, adjacent to the beautiful Zhujiang River area. The city Guangzhou is where the famous Canton Fair is hold each year, so it's very convenient transportation for overseas customers.
The acoustic polyester 3 dimensional wall coverings are not only decorative, but also environmental protection, flame retardant, sound absorption, sound insulation, thermal insulation and other characteristics. They can meet the different styles and levels of acoustic processing and decorative aesthetic needs.
Acoustical wall dimension 3D wall panel products are widely used in cinemas, conference rooms, halls, hotels, halls, shopping malls, schools, sports venues, gyms and so on. It's a fast, eco-friendly and modern acoustic solution for your acoustic projects.
3 dimensional wall art panels are available in two main methods:
1. Match different colors and shapes of flat panel and make them look like 3D panels.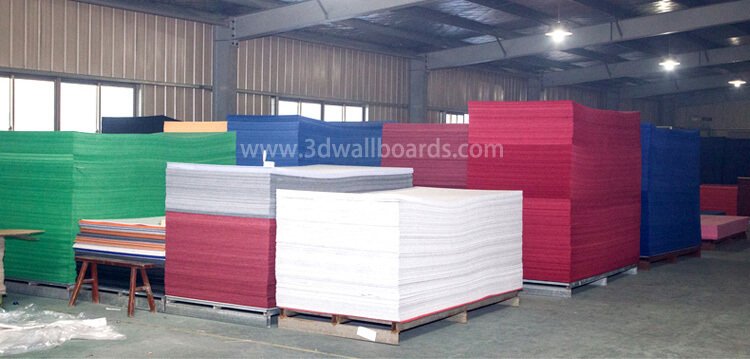 2. Make mould to produce real 3 dimensional wall tile.
The way we sell is simple: we recommend materials. 3 dimensional wall art polyester fiber board is an ideal acoustic decorative material. Its raw material is 100% polyester, with environmental protection, flame retardant, heat insulation, moisture, moisture, mildew, easy dust, easy cutting, parquet, easy to install, excellent performance. There are many patterns and colors available to meet different styles and levels of decoration requirements.
Wordwide Shipping
The application of polyester fiber sound-absorbing 3 dimensional wall art board is very extensive both at home and abroad. Many domestic and foreign well-known acoustics experts affirmed and praised that it's a new, effective and ecofriendly acoustic and decorative material. More and more interior designer and acoustic designers have regarded flat polyester panel and 3D wall art board as their preferred decoration and acoustic products.