3D Wall Art 600 x 600 mm
Our composite 3D wall art carving background wall, as a kind of carved background board, is a cultural art decorative material based on traditional polyester board as a substrate. It's made by engraving printing technology with rigorous production process and exquisite workmanship..
After a number of special treatment and processing, the environmentally friendly polyester fiber raw materials become sound absorbing, strong color fastness, color reproduction realistic and durable 3D wall art products.
The biggest advantages of the three dimensional wall art panel features are sound absorption, noise reduction, green product, many colors, delicated patterns, and fully reflects the traditional carving texture and beauty.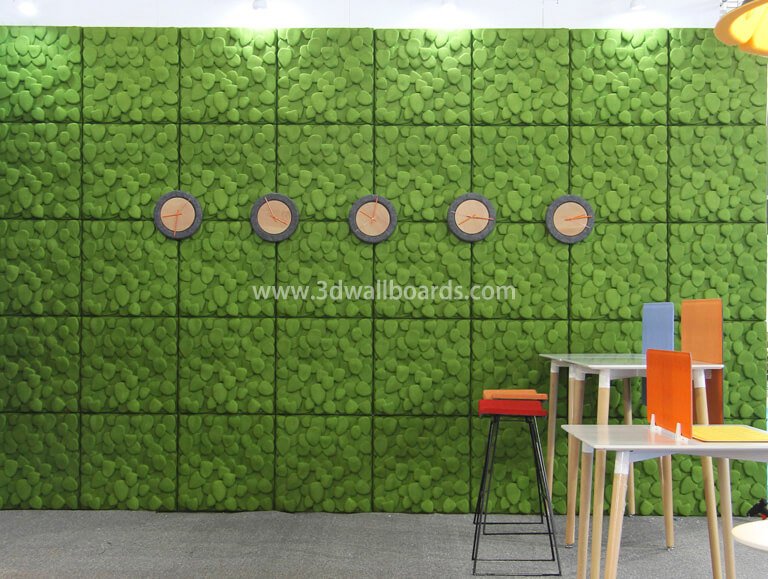 Its production technology is different from traditional carving. The 3D textured wall panels are widely used in hotels, theme restaurants, commercial space, large-scale murals and home space and office space for the majority of customers to build the perfect fashion space and high taste of modern art sentiment temperament life.
Personality customization has become a trend, and the market demand is increasingly prosperous. Creative industries are showing a vibrant life, which is a new growth point of the world economy and showing attractive market potential! Thus DIY 3D wall art or 3D wall art DIY is a sub-trend.
This customized 3D wall art panel is one of the high-end building materials products, previously only used in the high-end places by designers. With the continuous development of composite carving technology, 3D wall art has being used in a wider range of home and office decoration.
Product name Upright 3D wall art decor board
Product material 100% Polyester Fibre (PET)
Product width 600 * 600 * 60mm
Product thickness 3, 6 mm