3D Wall Decor Panels 300 x 300 x 85 mm
3D wall decor panels are an exciting decorative textured wallboard with patterns carved into the surface. The wall with 3D walldecor provides a building feel at a relatively small cost for the room.
3D wall decor let excitement back to the wall by instantly activating any space. There are many different designs to choose from, which is the easiest way to transform a room and give an unique impression.
Interior and Exterior Walls
Interior designers believe that the room should have a central focus, with all the other elements flow. The walls with the decorative 3D wall panels are easy to achieve this. Widely used in commercial and residential interior decoration, it's an exciting alternative to traditional flat wall board.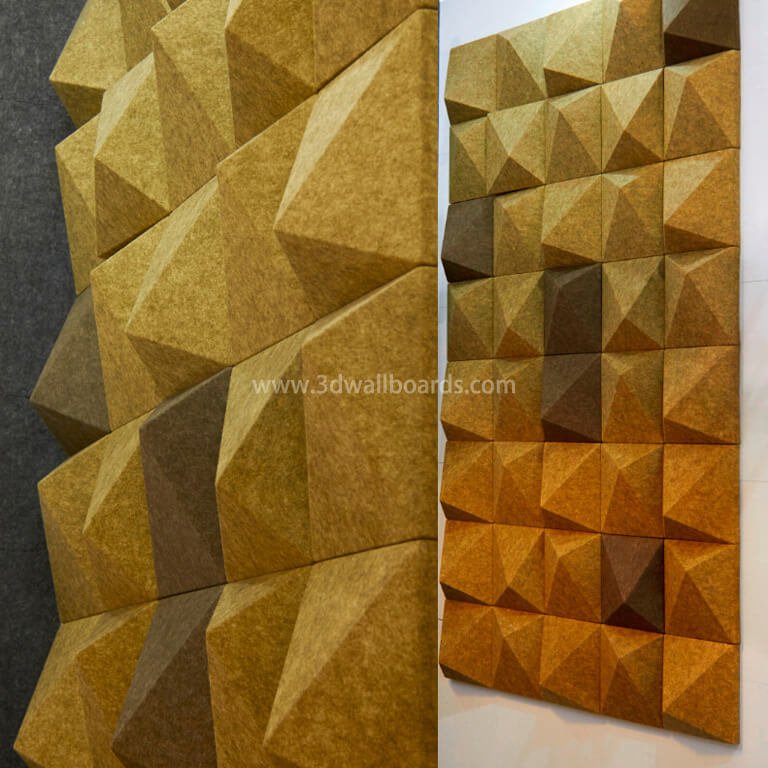 Easy Interior Saves Thousands of Dollars
Wall 3D decor makes the general interior a spectacular and dramatic space. When the dramatic and carved 3d wall board is the main feature, it's not necessary to buy expensive artwork and furniture. Inspired by the many combinations of design and finishing, you can create your own unique wall decoration.
From Walls to Furniture
In addition to creating unique wallboard style, 3 dimensional wall decor panels can be made into furniture, such as entertainment unit doors and small cabinets.
Continuous Mode
No matter how big the wall area, three-dimensional wall decor panels on the pattern will continue in a number of continuous flow of the panel.
Pattern Direction
The 3D wall tiles design can be oriented vertically or horizontally. This means that you can choose how to run the mode. This flexibility also allows you to take full advantage of indoor lighting to maximize the design of 3D effects.
Custom Wall Design
If you want to display the 3D panels wall decor boards in your design, we may be able to create it for you. Simply send your drawing (preferably .CAD format) to us.