3D Decorative Wall Panels 200 x 200 mm
Our 3D decorative wall panels are made of an allergenic, non-toxic sound absorbing panel that contains no chemical irritants or formaldehyde. In addition to our standard designs, the 3D decorative wall panels can be customized with custom design to fit into any decoration. The application of these 3D decorative panels includes office, churches, auditoriums, classroom, training facilities and office environments, commercial & office buildings, hotel lobbies, production halls, shopping malls, and so on.
As a leading manufacturer of 3D decorative wall tiles, we are committed to develop exciting indoor environments through commercial and residential-grade decorative applications. We are pleased to show you our innovative architectural 3D decorative wall panels as an amazing alternative to the traditional flat panel.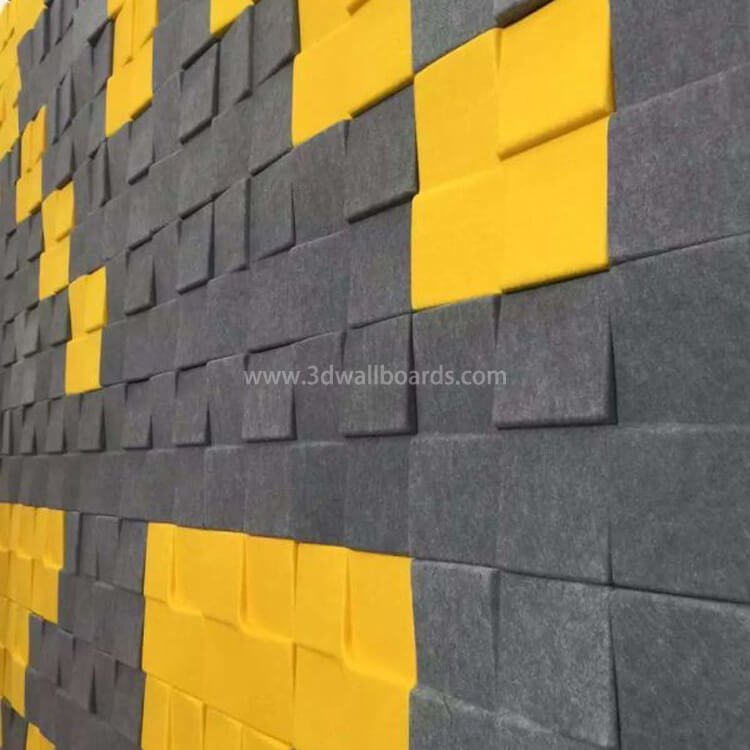 3D Decorative Wall Panles Feature
Formaldehyde free
Shock proof
100% polyester fiber
No binding chemical
Can withstand the surface
No chemical irritants
Decorative finish
Product Specifications
Material: 100% polyester
3D Panel Size: 200 x 200 x 30 mm
Density: 1.3 kg/m2(9mm)
Thickness: 3, 6 mm
Colour: Beige, white, black,…etc
Advantages of 3d wall panels decorative compared with glass wool: no chemical irritants, no allergies, no toxicity, no formaldehyde, impact resistance, no adhesive, cost competitive.
3D wall art panel applications: Theater and home theater, gymnasium and multifunctional rooms, commercial and office buildings, studios and production houses, restaurants and nightclubs, government and municipal buildings, schools and universities, industrial and manufacturing facilities.