Acoustic Insulation Batts
Our acoustic insulation batts are made of high-grade materials to achieve the best noise reduction and durability. Whether you are building a soundproof wall for the noise emitted by heavy industrial equipment or you want to reduce noise or create better sound in an amphitheater, we will provide and install a series of acoustic wall insulation batts suitable for your application.
If you want sound insulation in a space and at the same time want to have a solution that can be integrated with your decoration, then there is no better choice than sound insulation. Polyester thermal insulation panels use recycled content to create sound-absorbing panels by polyester insulation manufacturers. Acoustic batt material is a lightweight, fiber-free alternative to other types of sound absorption wall panels. These polyester acoustic batts are very suitable for absorbing the reverberating sound in homes, auditoriums, recording studios, theaters, gyms, restaurants, hotels, classrooms, offices and many other applications that require environmentally sound absorption products.
Acoustic Insulation Batts Description
Size: 600x1200mm
Core Material: 100% polyester
Thickness: 50mm, 25mm, 100mm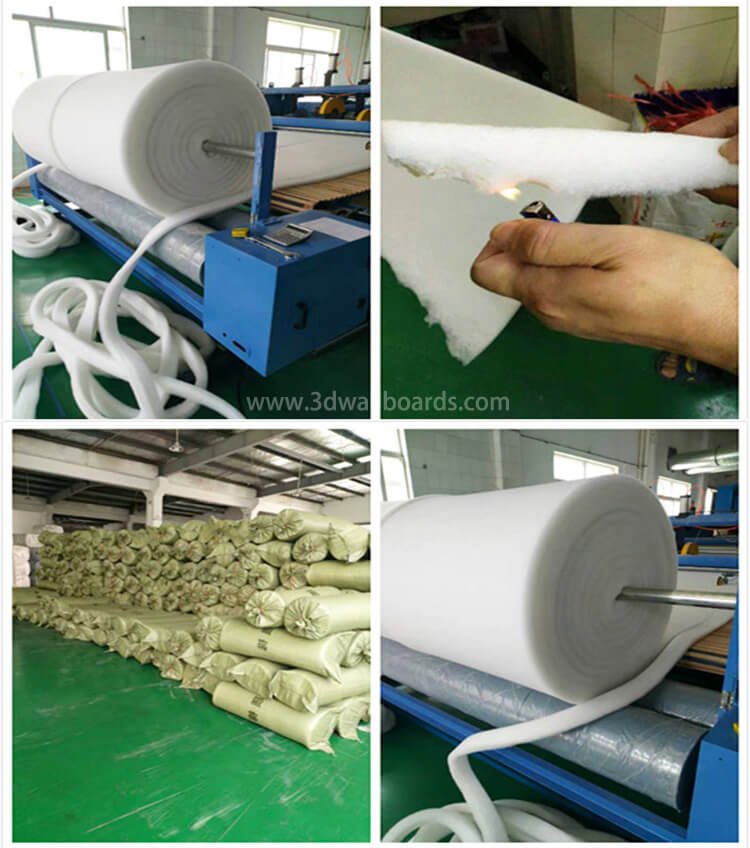 Acoustic insulation batts prevent sound waves from reflecting off ceilings, walls and other hard surfaces. The acoustic batt materials absorb sound waves, creating a quiet, calm and pleasant atmosphere. Acoustic recycled polyester insulation wool also helps reduce noise from external sources and prevents them from spreading inside. Acoustic insulation batts are an excellent choice for increasing sound absorption to any application.
Polyester sound insulation material is not just thermal insulation, it will mask or remove attenuation, providing your residential and commercial spaces with an acoustic solution of unparalleled quality and cost-effectiveness. It is easy and fast to install and is a budget-friendly option.
Polyester Acoustic Batts Feature
Easy to attach to ceilings and walls
Shock proof
Easy to process
Anti-UV
Available in several colors
Made from recycled plastic bottles
Recyclable
Excellent acoustic performance
All prices exclude VAT
All acoustic products in this range have been developed to meet the specific requirements of residential, commercial and industrial acoustics. We recommend that acoustic wall insulation batts represent a good choice in many spaces, such as:
Hall
Bars and restaurants
Meeting room
Stadium
Home and office space
Restaurant
Library
Museum
School
Studio
Theater