China Acoustic Panels
Our china acoustic panels are high-performance products that can be used to reduce ambient noise levels and excessive reverberation in any room. The decorative acoustic panels china can be placed directly on the wall or ceiling and come in various colors and thicknesses. The acoustic ceiling panels china have arrays of different colors, surface patterns and thicknesses. The poly fibre acoustic panels can be used in public and private places.
PET felt china acoustic panel details
PET felt is made from recycled plastic bottles and turned into a soft but strong felt material. It is long-lasting, UV stable and sound attenuating. PET felt is both recyclable and recyclable.
Color
Since the PET felt china acoustic panels are made of recycled fibers by china decorative acoustic panels manufacturers, there may be slight color deviations. The decorative acoustic panel china has a front side and a back side because the orientation of the fibers on both sides (nap direction) is different. During the installation process, please remember to use the panels in the same direction and on the same side to avoid changes in appearance.
China Acoustic Panels Product Specifications
Product name: Polyester acoustic panel material china
Composition: 100% polyester fiber (PET)
Panel size: 2420 * 1220mm or other customized sizes
Thickness: (+/- 10%) Stock colors 9mm and 12mm or 15mm, 20mm
Weight: (+/- 10%)
Note: 1lb/cubic foot = 16kg/m3.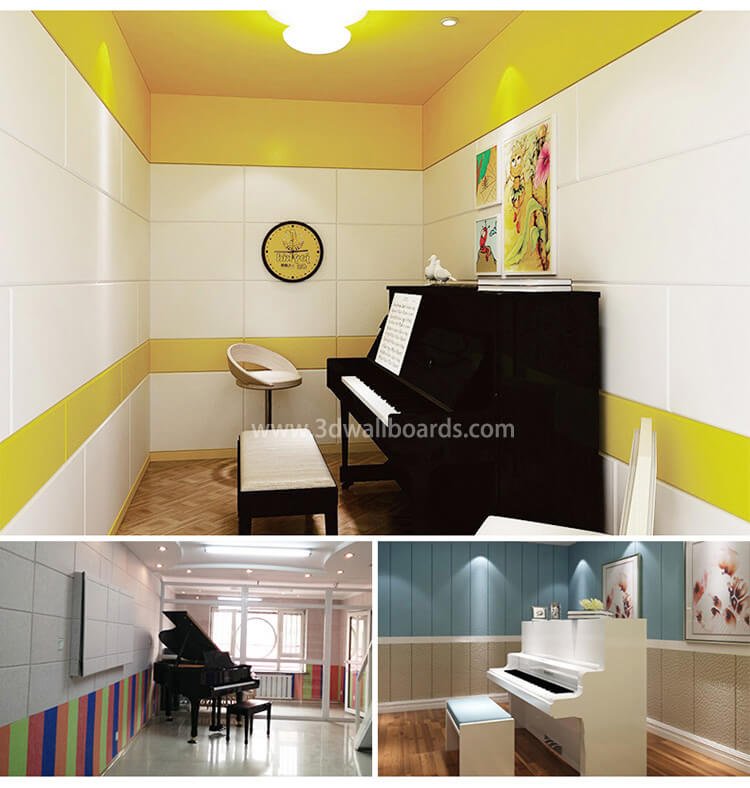 Acoustic characteristics
Acoustic PET felt acoustic panel materials china have excellent acoustic properties. Acoustic ceiling panel china is an ideal material for coating on walls or ceilings to reduce echo. When using the poly fibre acoustic panel for acoustic purposes, keep the test results in mind to obtain the desired result.
Processing
China acoustic panels and 3d board panels can be handled in many ways. Before designing, it is recommended that you review different production methods according to your own advantages and disadvantages.
About
We are one of the leading manufacturers and suppliers of polyester sound-absorbing panels in China. With a professional factory, we can produce high-quality UV-printable acoustic polyester boards at a competitive price, and we can provide you with sales at any time product. We understand the environmental life cycle of our products. This is the core of our sustainable development goals and has now become an increasing consideration in product decisions.