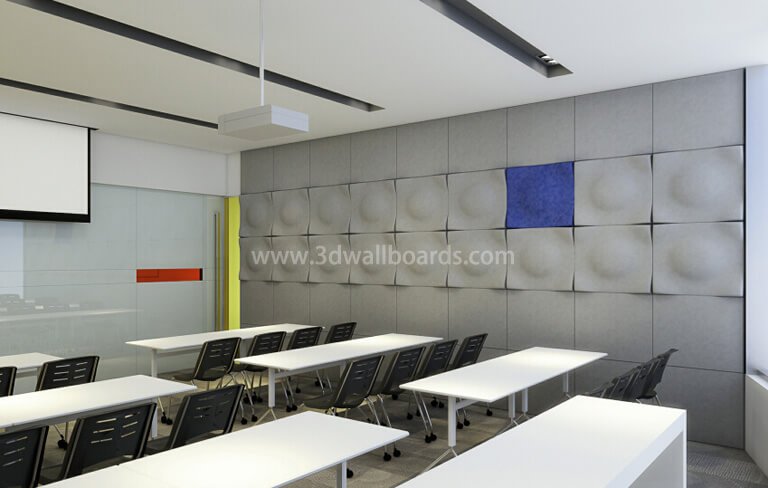 3D Wall Boards
Commercial office buildings do not have to be boring because of 3D wall boards. The office is now designed around the way people work and interact, which means the end of the compartment and corner office, as well as the start of a more playful, user friendly and fun working environment. These 5 business office design ideas show the ease of creating an innovative office environment that encourages staff to appear and develop.
3D Board Wall for Meeting Room
Today's meeting goes beyond a group of people sitting at the table and exchanging ideas. Different backgrounds and different abilities of different media types and individual challenges challenge the concept of making space a lot for a long time. So give them a meeting room, not just the space for the meeting.
Acoustic 3D Board Wall Cladding
Today 's office usually has a large open work space so that people can be mixed with other people need to work together. As you need more space and interaction, to absorb the sound is becoming more necessary. Textured 3D wall boards help to provide sound absorption, while at the same time to add some style and interest to the rooms.
Encourage the Color
Color can have a strong impact on people and their performance. Red is particularly considered a "power" color associated with energy, representation and focus. Many companies are now introducing this bold color into their color scheme, once only white or gray. Check this red 3d board wall panel.
Anti-office Decoration
Many offices are now getting rid of traditional office decorations as well as traditional layouts and desktop designs. Encouraging individuality and housework, as well as exposing the company's more playful side, which can bring better productivity to the office staff. 3D wall board is an anti-traditional office design concept and experience.
Playful Design
Color, design and entertainment are more and more popular in office. This includes the use of 3D wall boards, not only to provide pleasing decoration and sound absorption, but also a little visual stimulation.
Innovative Workstation
More companies are also starting to design furniture for their use, rather than relying on more standard workstations. In this case, the sound absorbing board keeps the area private, while the long working surface while ensuring multifunctional workspace and collaboration.
Update Your Business Office Design
The office is rapidly changing to meet the needs and needs of today's workers. Corner office and people must keep being isolated, and the idea of ​​completing the best job has gone. As people become more and more attention to space becomes more functional, people will observe the way of productivity will change. Update your office design to meet today's changing needs and prepare for future development.
3D wall boards are a good solution for today's dynamic sound-conscious office design. Please visit our website to find a design idea for your next project.